Displaying items by tag: Indoor Activities Leather work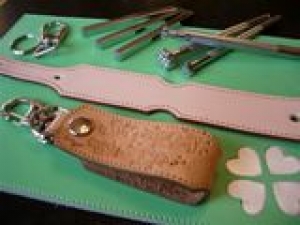 Leather Work
Students will learn the basics of leather working, hand stitching, and cutting while designing and producing a leather work such as a key holder, strap or coin case.
Additional Info
Price

(Key holder & Strap) 2,625 yen plus postage (Coin case 3,675yen)

Meeting Time

AM & PM

Duration

1.5 hours

Min. Age

School age plus

Min. Persons

10 people (Max. 40 pers.)

Season

May to October

Book NOW!

Click here to book this activity!