Notice: Explore Nearby Ski Areas with NOASC's Free Resort Transfers!
Dear snow sports enthusiasts,
We are thrilled to inform you that for the upcoming 2023/2024 winter ski season, NOASC will be focusing on providing ski and snowboard lessons exclusively at non-Niseko United ski resorts. To enhance your winter adventure, we're offering complimentary resort transfers included in your lesson package. Take this opportunity to discover and enjoy the neighboring ski areas!
Thank you for choosing NOASC for your winter sports experience. Let's make this ski season unforgettable together!
Best regards,
The NOASC Team

Administrator
Wednesday, 15 June 2011 20:31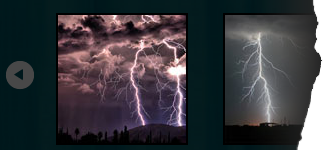 Need to display your images as a carousel? Easily done with our new Joomla extension.
HOT Joomla Carousel is a simple Joomla module that will help you to show your photos in a carousel style. You can see how it works on this demo site. Usage is very simple. You need to enter path to your images and your carousel is ready.
USAGE INSTRUCTIONS
Open module parameters in Extensions > Module Manager > HOT Joomla Carousel. You'll see that some default parameters are already there. However, you should change some of them to accomodate module for usage on your site.
LOAD JQUERY: Select wheter to load jQuery library or not. If your template already loads it, you may disable this to avoid possible javascript errors.
FOLDER: Where your images are stored, relative to Joomla root directory.
OVERALL WIDTH OF MODULE: Overall width of module in pixels (in example 200)
OVERALL WIDTH OF MODULE: Overall height of module in pixels (in example 150)
NUMBER OF IMAGES ON SCREEN: Number of images that will be shown on screen at the same time (in example 5)
WIDTH OF IMAGES: Width of images in carousel in pixels (in example 128)
HEIGHT OF IMAGES: Height of images in carousel in pixels (in example 128)
MARGIN BETWEEN TWO IMAGES: Distance beween two neighbor images in pixels (in example 10)
PADDING BETWEEN BORDER AND IMAGE: Padding beween image borders and images in pixels (in example 2)
BORDER WIDTH: Width of borders of images in pixels (in example 2)
BORDER COLOR: Color of borders of images in hexadecimal format (in example 000000)
SHOW PAGINATION: Select whether to display linked numbers of carousel pages or not
AUTOSLIDE: Select whether to change images automatically or not
AUTOSLIDE INTERVAL: Time in milliseconds between change of slides (only if autoslide enabled)
SELECT TRANSITION EFFECT: Select slide or fade transition effect
ANIMATION SPEED: Select speed of transition animation
DIRECTION OF IMAGES: Select horizontal to display images in a row, or select vertical to display images in a column
TRANSITION LOOP: Select whether to show transition of images in loop or not