Notice: Explore Nearby Ski Areas with NOASC's Free Resort Transfers!
Dear snow sports enthusiasts,
We are thrilled to inform you that for the upcoming 2023/2024 winter ski season, NOASC will be focusing on providing ski and snowboard lessons exclusively at non-Niseko United ski resorts. To enhance your winter adventure, we're offering complimentary resort transfers included in your lesson package. Take this opportunity to discover and enjoy the neighboring ski areas!
Thank you for choosing NOASC for your winter sports experience. Let's make this ski season unforgettable together!
Best regards,
The NOASC Team
Displaying items by tag: Niseko Guide Service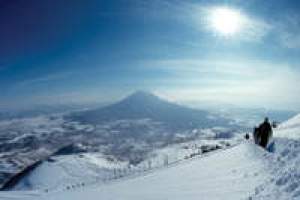 Niseko Explorer Private Tour
Experience a VIP full service tour of Niseko and its surrounding resorts. Moiwa ski resort is your powder heaven away from the main crowds of Niseko United resorts. A pick-up and drop off service from your door-step, includes all guiding, instruction, and transfers for 1-6 persons. Based on your needs your guide will show you the delights of the resorts you visit. Note: Lift tickets not included and pick up/drop-off is available from Kutchan and Niseko towns.