お知らせ: NOASCの無料リゾート送迎で近隣のスキーエリアをご体験ください!
雪山スポーツ愛好者の皆様へ、
2023/2024シーズンに向けて、NOASCはニセコユナイテッドスキーリゾート以外のスキーリゾートでのスキーとスノーボードのレッスンに専念することをお知らせいたします。冬の冒険をさらに充実させるため、レッスンパッケージに含まれる無料のリゾート送迎をご提供いたします。この機会に近隣のスキーエリアを発見し、楽しんでください!
冬のスポーツ体験にNOASCを選んでいただき、ありがとうございます。一緒にこのスキーシーズンを忘れられないものにしましょう!
敬具、 NOASCチーム
Other
Drysuits for sale
NOASC Adventure Tours is offering used dry suit in good condition for sale. Sizes small, medium and large, all together 55 pieces. For more information about the price and availability please contact our staff via email このメールアドレスはスパムボットから保護されています。閲覧するにはJavaScriptを有効にする必要があります。 or call 0136-23-1688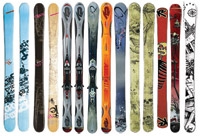 NOASC Niseko Ski Hire Ski Rentals
NOASC Niseko offers a large range of ski, snowboards, telemark skis for hire/rental on your ski/snowboarding holiday when in Niseko, Japan. Our range of skis/snowboards caters for the first time skier/snowboarder through to the experienced and advanced skier/snowboarder. Contact NOASC Ski Rentals Niseko, or drop by our shop front when next in Niseko.
追加情報
場所

2 Great Locations in Niseko

いいサービス

Large Range. VIP pick up and drop off service.

Big Range

Latest Models and Popular Brands

Knowledgeable

Local bilingual staff running ski hire since 1993.