Displaying items by tag: Indoor Activities Making Ice Cream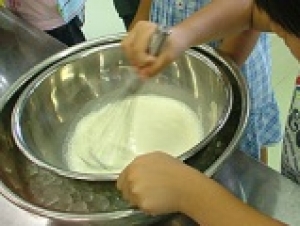 Making Ice Cream
Who doesn't love ice cream? Whether you're making it from scratch, it is sure to taste great after your hard work. Use fresh Hokkaido milk to make your next soft cream.
Additional Info
Price

1,365yen

Meeting Time

AM & PM

Duration

1 hour

Min. Age

School age plus

Min. Persons

10 people (Max. 100 pers.)

Season

All year round

Book NOW!

Click here to book this activity!