Displaying items by tag: Pension Accommodation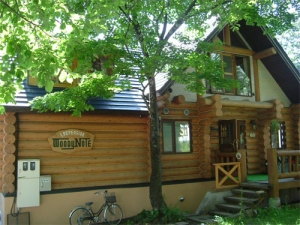 Pension Woody Note Summer Accommodation Package
Stay at one of Niseko Hirafu's longest running accommodations Pension Woody Note. Log cottage accommodation and twin
. Pricing based on twin share.
Additional Info
Twin Share Price

From 9,800yen per person (2 or more per group).

Price Includes

1 night stay with breakfast, twin share Accommodation, Return transfer between Sapporo and accommodation, plus other great value bargins through summer months of July and August.NOTE: Pricing may change in busy periods.

Validity of Offer

Summer season

Additional Night

From 5,500yen per person

Single Room Request

Extra 9,000yen per night

Upgrade Option

Half-day adventure activity plus Pension Accommodation for 14,500yen when booking this package. Luxury Niseko Accommodation starting from 5,500yen per person (no breakfast included). BBQ Restaurant Niseko Soan (July/August)- All you can eat and drink for 3,500 (90 minutes). Saving of more than 1,000yen.

Terms and Conditions

Click here to view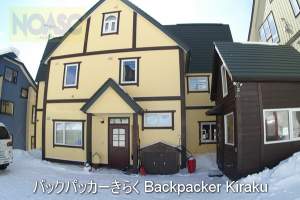 Backpackers Kiraku Summer Accommodation Package
Stay at one of Niseko Hirafu's longest running accommodations backpackers KIRAKU. Warm, friendly accommodation located in the heart of Niseko Hirafu Village. Single to five person group rooms available at resonable rates. Pricing based on single, twin, triple, four persons, 5 persons share and NOASC Rafting Tour.
Additional Info
Twin Share Price

7,900yen per person

Triple Share Price

7,700yen per person

4 Pers. Share Price

7,700yen per person

5 Pers. Share Price

7,700yen per person

Price Includes

1 night stay share Accommodation, and Adult NOASC Rafting Tour. NOTE: Pricing may change in busy periods.

Validity of Offer

Summer May to October

Additional Night

From 3,700yen per person

Single Room Request

Contact NOASC 0136-23-1688

Terms and Conditions

Click here to view

Bookings

Contact NOASC at 0136-23-1688