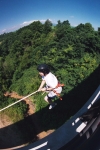 Niseko Bridge Swinging (0)
Niseko Bridge Swinging
NOASC runs its bridge swinging adventure activities throughout summer. You can experience the your biggest swing yet. Wearing a harness free fall into a gaint swing within a few meters from the ground. An exciting alternative to bungie.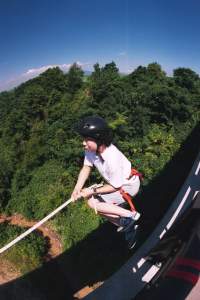 Niseko Bridge Swinging
If you like heights and are looking for an adrenaline rush this adventure activity is for you. definitely not for the faint hearted. Free fall into your biggest swing of your life.
Once your into your harness and connected to the rope, you then loose sense of reality, and all common sense by climbing to the outside of the bridge rail. After a couple of deep breaths and a very short count down, you're free falling.
Our Niseko Bridgeswing is OPEN!
Additional Info
Price

7,600yen

Meeting Time

Am 9:30, Pm 13:30

Duration

2-3 hours

Min. Age

13 yrs and above

Min. Persons

3

Season

Summer (April to October)

Book NOW!

Click here to book this activity!