アドベンチャー宿泊パック (3)
Our Adventure Accommodation Packages combine accommodation options with activity/tours/opional add-ons to give you value for your money. If you have any other desired combinations, please feel free to contact us for a tailored quote.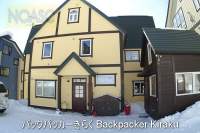 パックパーカーきらく夏宿泊+ラフティングパック
ひらふスキー場ゲレンデサイドにあり、コンビニや温泉、レストランへのアクセスに恵まれた素泊まりの宿です。
駐車場スペースも十分あり、ご家族からグループ・サークル・合宿等の団体のお客様も大歓迎です。バックパッカーならではの使いやすいキッチン&ダイニングです。
追加情報
2人部屋料金

1名7,900円

3人部屋料金

1名7,700円

4人部屋料金

1名7,700円

5人部屋料金

1名7,700円

料金に含まれるもの

料金は全てお一人様、一泊の金額+1名ラフティングです。

有効期間

5月~10月まで

一泊追加

一泊追加1名+3,700円

シングル希望

ノーアスクまでTel:0136-23-1688

契約条件・注意事項

詳細はコチラ

ご予約方法

ノーアスクまでTel:0136-23-1688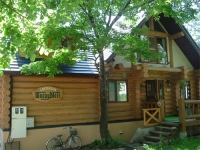 Pension Woody Note Summer Accommodation Package
Stay at one of Niseko Hirafu's longest running accommodations Pension Woody Note. Log cottage accommodation and twin
. Pricing based on twin share.
追加情報
2人部屋料金

From 9,800yen per person (2 or more per group).

料金に含まれるもの

1 night stay with breakfast, twin share Accommodation, Return transfer between Sapporo and accommodation, plus other great value bargins through summer months of July and August.NOTE: Pricing may change in busy periods.

有効期間

Summer season

一泊追加

From 5,500yen per person

シングル希望

Extra 9,000yen per night

アップグレード希望

Half-day adventure activity plus Pension Accommodation for 14,500yen when booking this package. Luxury Niseko Accommodation starting from 5,500yen per person (no breakfast included). BBQ Restaurant Niseko Soan (July/August)- All you can eat and drink for 3,500 (90 minutes). Saving of more than 1,000yen.

契約条件・注意事項

Click here to view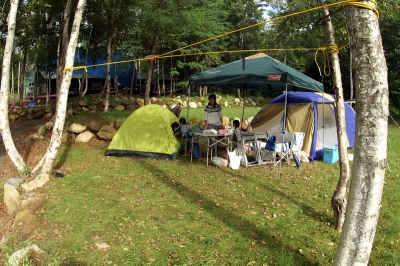 NOASC Niseko Adventure Base Camp Activity Package
Experience Niseko's outdoors while camping at NOASC's adventure base camp ground. NOASC camp area is private camp area, for use by NOASC members only.
To become a member one must also book and participate on one of our half-day adventure activities. Clean modern toilet facilities. Apart from our half-day activities, campers can enjoy activities such as indoor abseiling and climbing, nature walks, night spot light tour, and cross country mountain biking, etc.
At night enjoy some fireworks and toasted mushmellows, while sitting around the camp fire. Rental camping equipment available also.
追加情報
2人部屋料金

From 500yen per person per night.

料金に含まれるもの

Free tent fee valued at 1,700 (includes one Adult) Child camping fee is 500yen per night and second Adult is 700yen per night.

有効期間

July/August/September

一泊追加

700yen per Adult, and 500yen per Child

アップグレード希望

Auto Camping Fees normally 2,700yen per vehicle per night becomes 1,700yen per night. For other fees and pricing please contact NOASC.