NOASC is Hokkaido Japan's leading Adventure company running adventure activities throughout Hokkaido

NOASC is Hokkaido Japan's leading Adventure company running adventure activities throughout Hokkaido
NOASC Adventure Tours ニセコラフティイング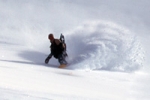 Niseko First Step Backcountry Tour
An ideal tour for the first timer backcountry skier/snowboarder. When coming to Niseko for  the first time, one is always amazed about the amount of snow. This is your chance to learn about why Niseko is fast becoming on of the most popular powder skiing/snowboarding destinations in the world today.
Our experienced guides will show you the way, and what all the hipe is all about! They will introduce you to the necessary equipment and it's correct use, on the tour.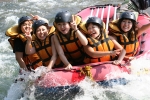 Niseko Rafting Information
Be it our high water season in Spring, or our range of river trips suited to the whole family in Summer, or the adventure rafterseeking a new and exciting experience during winter.NOASC Niseko runs river tours on 2 courses: Niseko Spring course & the Kutchan Summer course, on the Shiribetsu River, and also the Toyohira river located 20 minutes from the centre of Sapporo in Spring.